I've been doing a little maintenance around the blog.  You may have noticed I've tidied up the sidebar so that there is a little line between the sections, so that it doesn't look so jumbled in together and everything has it's own place.  This makes it a bit easier to digest.
I've also added a small "About" blurb so that people can get a quick impression of what the blog is about without going to the "About" page and so they can see the person who is behind it.  An improvement yes?
The other thing is a "Follow me on bloglovin'" button on the sidebar.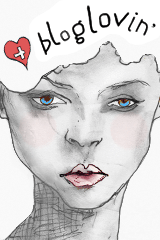 Bloglovin' is a blog reader so you don't lose all the great blogs you come across and it will tell you when they post something new.  You can search for blogs, subscribe to them and you can even organise them into categories to suit your browsing mood!  I can't live without a reader and since Google announced that it was retiring Google Reader I started using bloglovin'.  The options to my mind are bloglovin' and Feedly.  I may go over to Feedly in the future, when they add more of the options I want, but for now, bloglovin' is for me!  Why? It's interface is easier to use and it lets me know how many subscribers I have through them.  Although Feedly is a bit slicker, has better use of space, nicer design details some things aren't immediately obvious and I think they need to have more emphasis on certain navigation items.  Of course, you can use either to follow the Paper Ivy blog, but it's a quick click on the bloglovin' button to sign up.
I'd love for you to keep in touch!